Golden Future: A Golden Kamuy Digital Zine
Golden Future is a Golden Kamuy zine based around the idea of the future lives of the characters, whether that be in AU's separate of cannon, predictions, or your hopes for better lives!
Mods
Mod Neems
Organization, Social Media, and Art
Hello! I'm relatively new to the fandom zine scene but I do have ongoing experience as seen in my carrd! This is my first experience as a head mod so I'm excited :)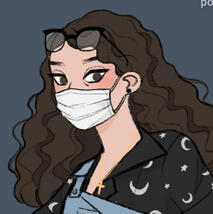 Mod Vee
General and Beta Reader
Yo, I'm Vee! I live in a perpetual state of watching anime and crying over fictional characters. If your name is Sugimoto, please DM me. I have a love for small fandom fan projects and a will to serve them all.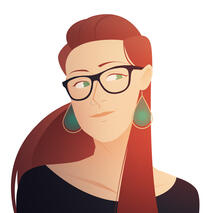 Mod Samantha
Shipping
Hiya! I'm Samantha! I'm a project manager, freelance photographer. I'm an old soul, collecting vinyl, cassettes, film camera, and spoons. This is my first GK project, and I'm super stoked to be a part of it! I hate having to wait between volumes, but the gang is so worth it.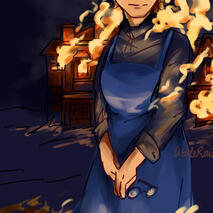 Mod Rain
Graphics and Layout
Hi i'm Rain, a graphic design student, tea and pastries enthusiast! I can't wait to see everyone's wishes for the gk cast's future!!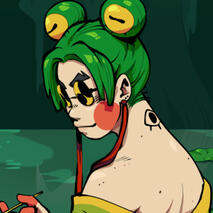 Mod AL
Finance and Production
Yo I'm AL! I've contributed to many zines, but am finding a new love for moderation and production. Also currently making a summoning circle for Sugimoto, Asirpa, and the gang to make it out happy.